ArcaOS 5.0 Russian
Russian ARCAOS exists and it's available since the middle of 2017. All versions are supported: 5.0, 5.0.1, 5.0.2.

eCo Software is able release OS/2 LIP packages for any other language (German, Dutch, Brazilian Portuguese, Spanish, Sweden, etc)
Central Remote Control for mobile users

TITLE: Central Remote Control for mobile users
DATE: 2007-06-27 22:12:46
AUTHOR: eCo Software
Please use online translator
go to http://translate.google.com
and request the translation of http://en.ecomstation./showarticle.php?id=160
to your language
(2009/06/14)
Central Remote Control gathers events from TV remote controls, notebook buttons, USB-keyboard multimedia buttons and translates them to commands for multimedia applications.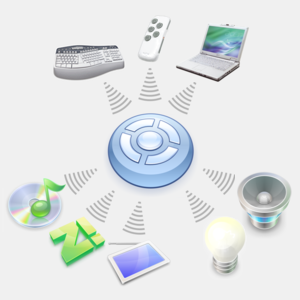 Example 1: Notebook
You have a notebook. Goals:

prolong the work time of notebook from battery
increase usability of notebook keyboard
make presentations at conferences
Step A: First of all, enable notebook plugin (asus/thinkpad). It shows banners when you adjust brightness, volume, etc. Moreover, it contains functions used by Power Patrol (aka POPA, quick selection of power consumption mode)

Step B: The notebook has extra keys,

Some keys are supported by notebook plugin,
win-keys are supported by ps/2-keyboard plugin, so enable it too

Step C: For example, you attached AirClick USB remote control to make a presentation. airclick plugin should be enabled. When you click a button on remote control, a command is forwarded to active multimedia application.
Moreover
Change the volume using hot key (via Uniaud API). This is important for many notebook users.
Example 2: Barebone
You have a barebone. Goals:

reduce power consumption and noise
listen to music and radio
watch TV and movies
| | |
| --- | --- |
| | Step A: If your barebone is equipped with multicore processor and the cooler is loud, then enable POPA plugin. It allows switch throttling and thus reduce the load of CPU. |
| | Step B: If using a TV-tuner, then enable plugin for the TV-tuner and its remote control. |
| | Step C: If you have a multimedia keyboard, enable ps/2 or mmkbd plugin. All events from multimedia keyboard are catched in this case. |
Moreover
Change the volume using hot key (via Uniaud API). This is important for some desktop users.
Start/quit
To start CRC click crcdmn.exe. The program is not visible and shows banners if user is sending commands only. You can always quit CRC if press Ctrl-Alt-F4.
Active application
All events are forwarded to the Active multimedia application. To change the active application, call the Menu of applications
There are several methods:
Ctrl-Alt-M combination
Menu button on remote control
via CRC Widget

Power Patrol (aka POPA)
You need POPA for notebooks because it allows prolong the time of work if running on batteries.
Use Ctrl-Alt-P to Change Power Patrol state (throttling and brightness are changed)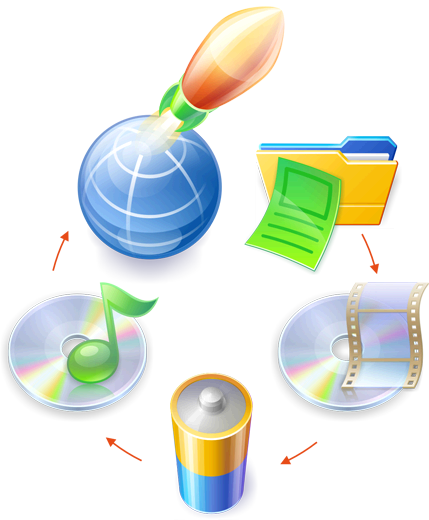 You easily switch between high performance and economical modes.
---
Additional information:
| | |
| --- | --- |
| Test the program: | eCo Tunes - internet radio client. Listen to music of any genre, stations all over the world. |
Comments:
Comment this article.
| | |
| --- | --- |
| | So, eComStation is installed but no time to teach your daugther/grandmother how to work with the computer? Here is LiveBook - print it and pass to new eCS user. |