Upgrade ArcaOS to NeoWPS level

Install original PNG icons drawed by designer, specialized at OS/2 adornation.
Install eSchemes 2018 to change colors and buttons on desktop.
Warpstock 2002/Europe (Netherlands, 8-10 november)

TITLE: Warpstock 2002/Europe (Netherlands, 8-10 november)
DATE: 2002-09-19 09:27:20
AUTHOR: Gerrit Schoenmaker
Please use online translator
go to http://translate.google.com
and request the translation of http://en.ecomstation./showarticle.php?id=70
to your language
Why is Warpstock Europe 2002 in the Netherlands somewhat different!
Location and lodging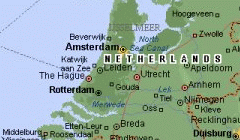 Reading the header you may wonder what makes this years Warpstock event so special compared to all other ones. Well, let me explain it to you! As a matter of fact each Warpstock conference is special and no one in particular. However the only thing which could be different to your experience is the location! This time the organization team has chosen a lovely Youth Hostel at Arnhem in Holland. You will find its cosy atmosphere only at your own home and last but not least it's situated in a very nice wooded environment. So, you will not be lost in space and look to no end for big concrete lecturerooms with very high ceilings this time. The purpose of all this is to give you as a participant the right facility to exchange knowledge and to get in touch with other (famous) OS/2 enthusiasts. If you never have been at a Warpstock event in the past, this year it's really worth a try.
If you prefer to stay at the Youth Hostel during the event, you can check out availability and make an online booking request here. The organization team has made some reservations in advance, so you have to check in as "Warpstock participant".
Booking requests for a real Hotels in Arnhem and its surroundings can be made here.
Outside view

Molenbeke: an exhibitor/usergroup room

You can view gallery of photos at Gallery.
If you prefer a real hotel over a youth hostel, of course there is the possibility to make a choice from a wide range of all kind of Hotels in the city of Arnhem. There is a very nice website to choose hotels from. More information about registration and all the things you need to enjoy Warpstock Europe 2002 are published very soon on the Warpstock website.
The money
Another reason why you should come over to Holland and visit Warpstock Europe 2002 on the 8th - 10th November, is to save money. All prices are including a delicious lunch each day of your stay and an early registration for three days will be 30 Euro only!!! Furthermore there is already a bed & breakfast at the Hostel for 22 Euro (about 22 US dollars).
You will find everything about the online registration and prices on the Warpstock Europe website and on Mensys website.
All prices mentioned here are only relevant to online registration until 1 week prior to the event. Of course, you are allowed to check in at the registration desk on the event itself, however it will cost you more money. Actually, this means that all prices after the 1st of november will be raised with 5 Euro.
This is quite clear if one considers for one thing that registration during the event takes a lot of time and for another that it would be very convenient to us to know the amount of visitors in advance.
So, if you want the right lunch at the very right moment, do your Warpstock registration on line.
Easy way to get there
Holland is a very small country, so there is no need to travel so much.
Inspecting a globe you will find Arnhem about a 100 km east of Amsterdam, some 10 km away from the border with Germany. It's about one hour from Amsterdam Airport (Schiphol) either by car or train. Arnhem is as far as 400km from Hamburg, 165 km from Koeln, 640 km from Basel, 215 km from Bruxelles and 510 km from Paris.
If you travel by:
Airplane - please go to Amsterdam Airport (Schiphol) and from there it's most convenient to travel by train to the city of Arnhem. You can get information about trains in Holland from this page. You will arrive at the Arnhem Centralstation and from there take bus nr 3 to Alteveer/Burgers Zoo and leave the bus at "Rijnstaete Hospital" busstop. Finally, you have to walk a little wile, following the green NJHC "Alteveer" signs.
Car - take the highway A12 towards Arnhem and leave the highway at exit nr. 26 to Arnhem-North. At first follow the signs to the so called "Burgers Zoo" and when you see those typical green NJHC signs along the road you have to follow them. On homepage you will find a nice picture of this sign.
Train - from Germany and Swiss etc. you have many possibilities. One of them is to take a train to Cologne and from there the International ICE train to Amsterdam. Take a look at DB homepage for those special ICE trains to Amsterdam which stop in Arnhem too. If you are traveling from France or Belgium, the easiest way for you is to travel via Bruxelles, Rotterdam and Utrecht to Arnhem. The special "Thallys" train to Amsterdam, which stops in Rotterdam, is an excellent choice in that case.
What could one expect?
If you are dealing with OS/2 or eCS, no matter in what way, one of the most frequently asked questions is: How to get things working on OS/2............!
So much attention on this Warpstock Europe will be paid to that, e.g. USB devices, digital camera's, etc.
Dutch, German and Belgian OS/2 usergroups are presenting themselves, showing you all the practical things you allways wanted to know.
Furthermore vendors will be present with special offers of OS/2 software (Mensys BV) and full OS/2 supported IBM hardware (Bluelink BV). The offers you will discover there are really irresistable!
Some presentation sessions by well known people inside the OS/2 world are already confirmed.
We mention here:
Mensys people : A look at the complete rewritten installation procedure of eCS
Alain Reykaert: CID install
Marcus de Geus: REXX-mail
Bart van Leeuwen: The brand new email client "Lookout/2"
Peter Kolle: All about the excellent DTP program Maul
Achim Hasenmueller: Innotek software
Marcus Montkovski: USB support OS/2
Zsolt Kadar: That amazing UpdateCD
Oliver Stein: Get connected by IR
This is only the beginning and there are much more presentations to come.
If you are interested in giving a presentation feel free to contact Christian Langanke, Gerrit Schoenmaker or John Bijnens.
All speakers at Warpstock get a free bed & breakfast in Alteveer Hostel for one night! So go ahead and get in touch.
Holland - fairyland
After presentations you have time to visit Arnhem. Alteveer Hostel is a modern accomodation situated in the on the woody northern site of Arnhem, which is located at the banks of the river Rhine. It's close to the bustling city centre and with lots of recreational facilities in the area. The famous Open Air Museum and Burgers Zoo are within walking distance. A bit further you will find the Hoge Veluwe National Park with the Kroeller Mueller Museum and its outstanding collection of art and paintings.
Back to the hotel
The hostel itself has a very domesticated atmosphere, modern meeting rooms, a cheerful English pub, snooker billiard and a nice main lobby with a variety of chairs. There is already a bed and breakfast for the rate of about $20 per night for a quadruple room. So the hostel has the ultimate ingredients to exchange knowledge among OS/2 enthousiasts, even during the night! If you are curious about pictures of the hostel take a look at the site.
Additional info
See you on Nov 8th - 10th at Warpstock Europe 2002 at Arnhem, The Netherlands!